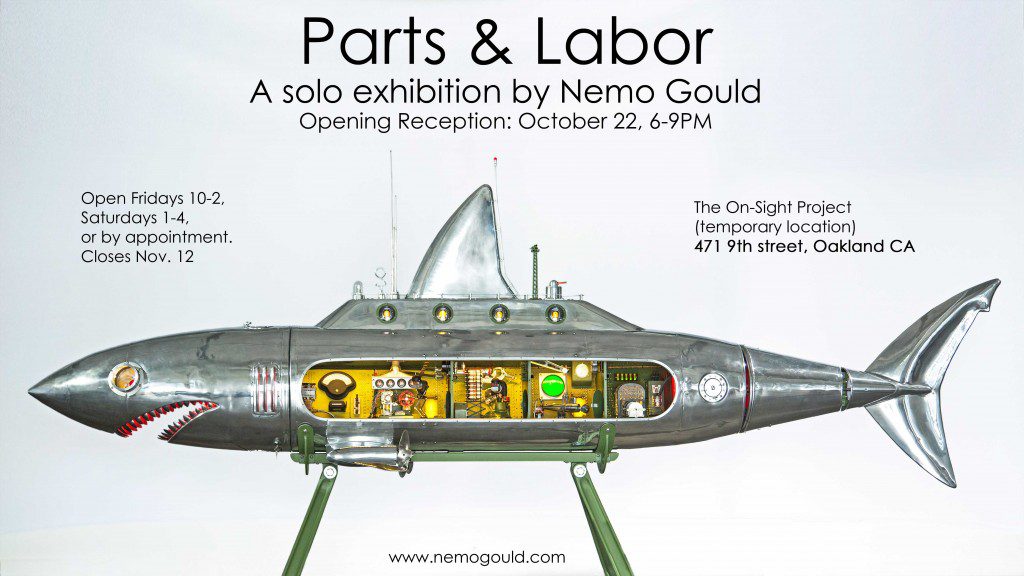 Please join me for my first solo exhibition in many years!  This will likely be the last time my giant shark sculpture "Megalodon" will be on display on the West Coast before it ships East.  I'll also have an entirely new body of work to share, alongside some old favorites (more images to follow soon).  Curated by Anja Ulfeldt, The On-Sight Project is a mobile  pop-up venue converting vacant commercial real estate into exhibition space for local artists.
Opening reception is Saturday, October 22 from 6-9 PM at 471 9th street, Oakland CA.
The gallery will be open Fridays 10-2, Saturdays 1-4, or you can contact me to make an appointment.  Show closes November 12.