19 Jul

New pocket sized tactile sculptures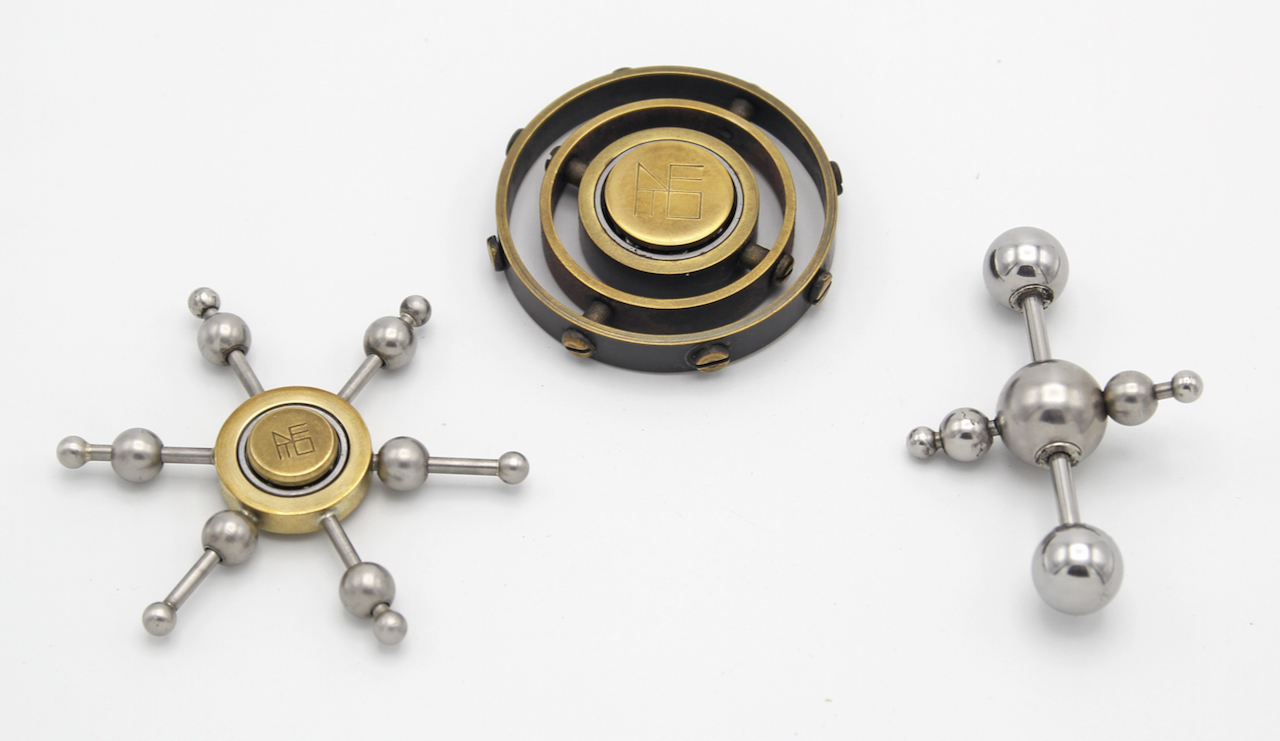 Introducing a new series of small, tactile sculptures!  
A while back my 7 year old son brought home a plastic fidget spinner, to which I replied "We can do better!" I've always been pretty skeptical about these toys, seeing them as frivolous at best.  However, having produced these designs, I can no longer go without one in my pocket.  The real epiphany came when I realized that they can be used as remedies for cell phone addiction (or compulsion in general).  I've learned to question the impulse that sends me into my pocket for another toxic dose of screen time, and choose instead to bring out one of these haptic toys.  They are just as pointless as the junk we stare at on our phones, but way more healthy, and satisfying!  Works with Android or iOS, lifetime battery!
I've made a small batch of each design. If there is sufficient demand, I'll produce more. Each piece is hand made in my studio, so quantities will be limited. 
Individual info with purchase links below:
"The Helm" $200 Purchase here
While this design admittedly does not depart much from the classic "spinner" design, the addition of the free floating spheres along the spokes adds a surprising amount of variety and tactile satisfaction.  The sounds produced by the spheres clacking is another pleasing feature.
"Cross Purpose" $125 Purchase here
This unique pocket sculpture incorporates strong magnets to "suspend" the large central sphere on its axial shaft.  The smaller spheres provide multiple grip and pivot points, producing a surprisingly wide range of actions.  While it may not impress much visually, I feel this one is the most successful as a tactile/haptic experience.  Sometimes simple is best.
"Gyro" $225 Purchase here
This hand sculpture was inspired by a gyroscope toy I had as a child.  The rings can be aligned to rotate cleanly around the central bearing, or be allowed to drift on their separate axles to produce a fun wobble effect.