19 Oct

Closing Reception for "The 2nd Dimension of the 1st World" on November 10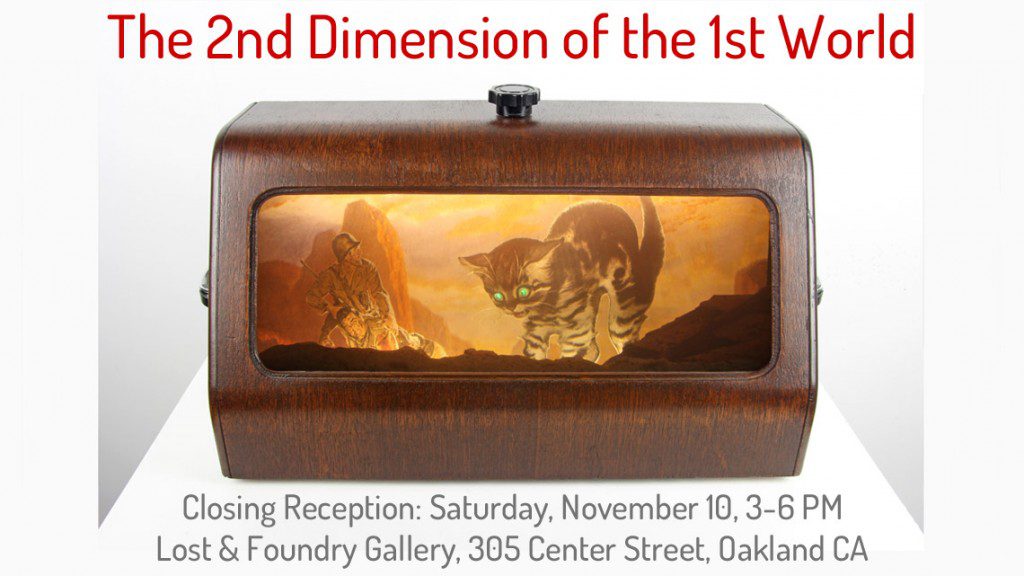 For those in the Oakland CA area who couldn't make it to the opening, I'll be having a closing reception for this show on Saturday, November 10 from 3-6PM.  Lost & Foundry Gallery, 305 Center Street, Oakland CA.
Ive also posted a collection of photos of the exhibit and opening reception here.
Facebook event here.